Register Now
The Famous Puzzler Rallye
A Fun Car Rallye where you solve puzzles
No complicated General Instructions
September 23, 2023
Sign Up Now
You can Register For Any of the Events Below by VISA, MASTER CARD, AMERICAN EXPRESS, DISCOVER or PAYPAL by clicking BUY NOW
Use Pay Pal, American Express, Visa, Discover or MasterCard to enter.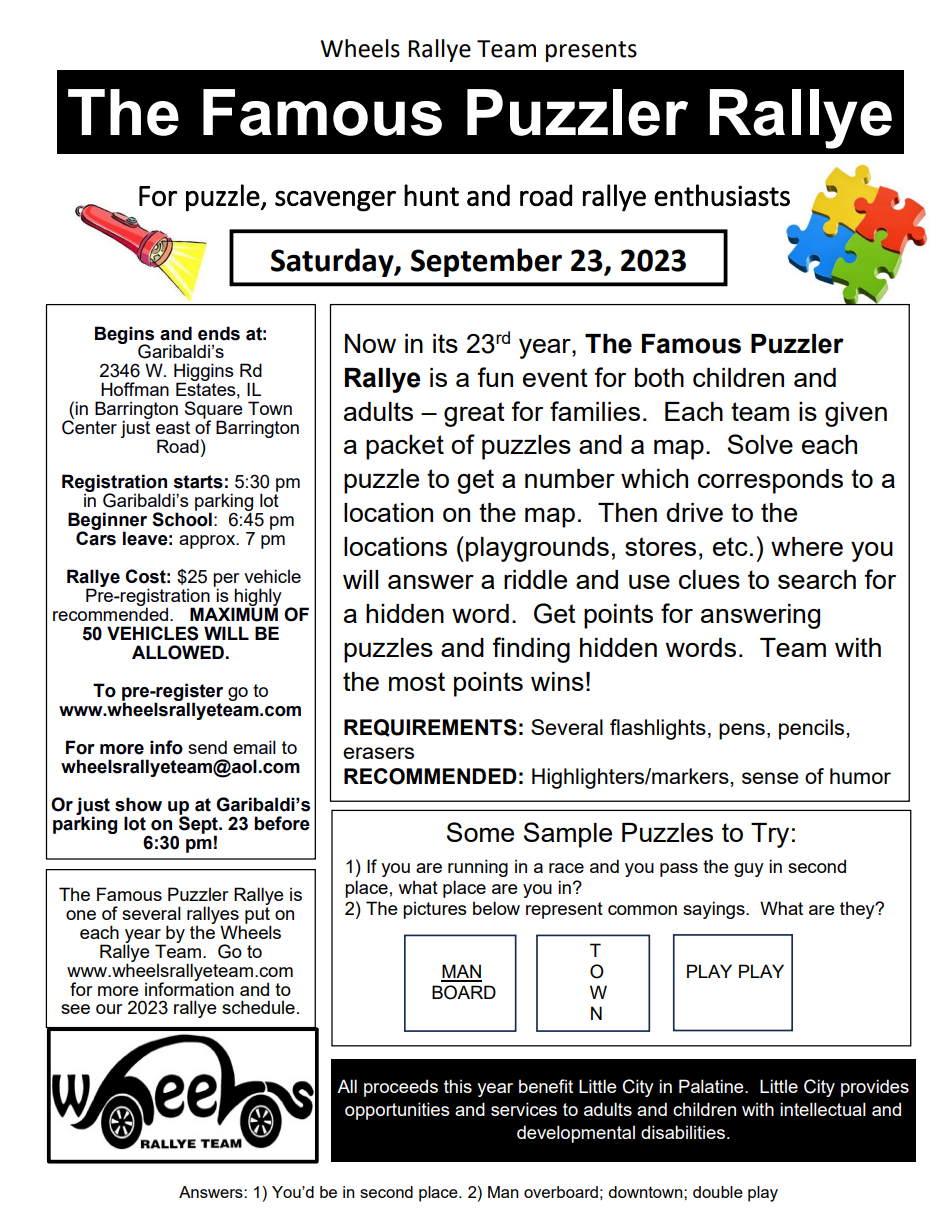 Next Up:
Get Ready for the fun tour and rallye of the year
THE FAMOUS GHOST HUNT
October 21, 2023
where you wind you way through a course of Halloween Decorated Houses
Either in competition form or as a Halloween House Tour. All in the immediate Schaumburg area.
go to COMPLETE SCHEDULE and click on THE FAMOUS GHOST HUNT for more information.
Sgn up for Anytime Tour by Clicking Below Sign up for Competitive rallye by clicking below



The Christmas Light Tour
Celebrate Christmas in style with the Christmas Light Tour designed to take you by over 50 great decorated houses.
It starts December 9
go to our Christmas Light Tout page to find out all the details.